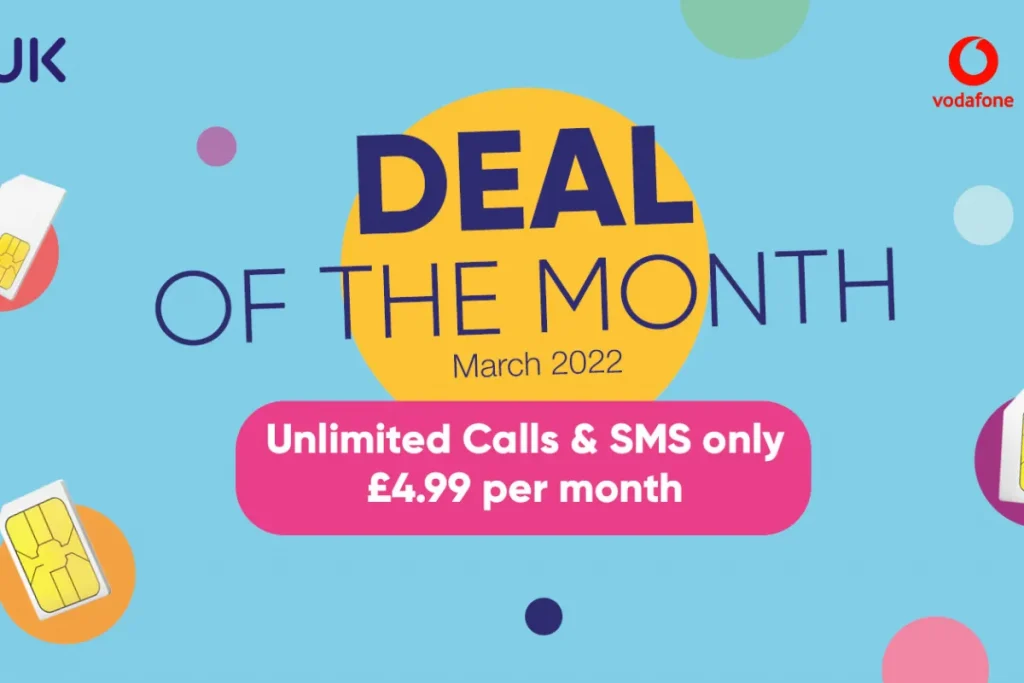 RCUK's famous Deal of the Month is back and this time we are offering a fantastic SIM only promo! Take advantage of our offer and get unlimited calls and SMS for only £4.99 per month (VAT included). We'll even throw in an extra discount if you purchase a Kosher phone at the time of connection.
Interested? Simply visit us in store at one of our three local branches, call the Deal of the Month hotline on 020 8209 2700 or email mobile@rcuk.com. Our friendly team will be delighted to assist you.
Why choose SIM only?
A SIM only deal means that you can choose the minutes, texts and data that you need, with your allowance resetting each month. If you find you're getting close to your allowance before the end of the month, you can always top up for a small fee. Just get in touch with us and we'll happily assist you.
SIM only deals don't include new handsets like a traditional pay monthly contract would. You can either keep the handset that you already have or shop for a new one separately. In fact, if you always like to have the latest and greatest handset, opting for a SIM only deal for your calls, texts and data means that it's easier for you to upgrade your phone. This can be really handy when the likes of Apple or Samsung release new devices, such as the new S22 range (available to pre-order now!). https://rcuk.com/samsung-galaxy-s22-pre-order-now-open-with-rcuk/
Terms and conditions
Offer valid for new connections only. 24 month contract. Choose from two networks – Vodafone or O2. Price includes VAT.