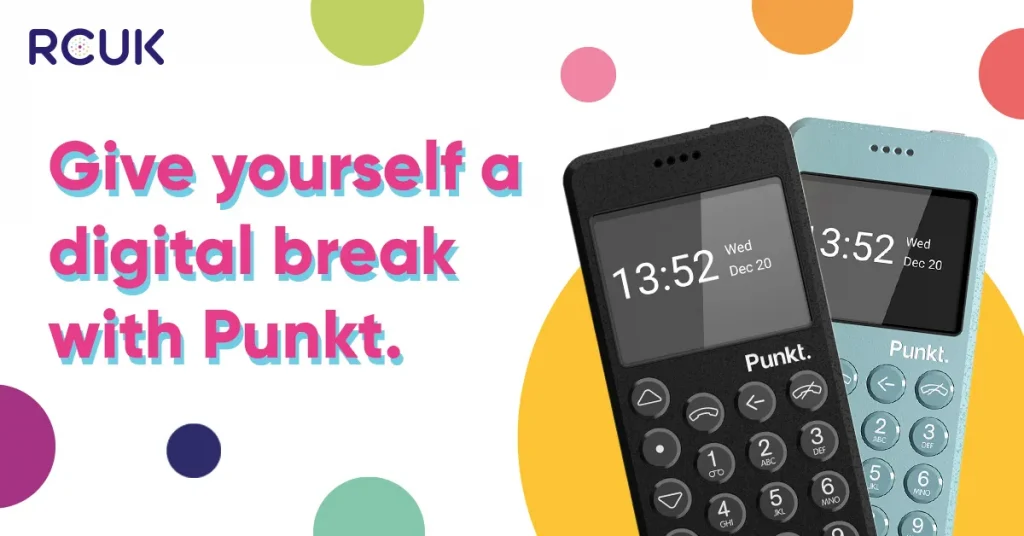 Bringing it back to basics with the New Generation Punkt. MP02 mobile phone – stay connected and live your life.
Founded in Switzerland in 2008, Punkt.'s main purpose is to produce consumer electronics characterized by minimalism in terms of aesthetics and the role they play in our lives.
The company was launched specifically to create elegant, well-made products that are good to own, are built to last, and that offer an alternative to 'distracted living'.
Quality and simplicity, designed to be kept rather than designed to be replaced.
Two or three years ago, concerns about excessive screen time and living life through devices suddenly went mainstream. Ironically, just as attempts to push back against the forces that draw us into the infinite scroll had started to gain momentum, the pandemic appeared. We all know what that has done to our relationship with technology!
The non-fungible telephone
The Punkt. MP02 is the world's most stylish 'non-fungible telephone'. It is designed to help make sure our tech works for us, and not the other way round. It is a phone to keep, not replace, and it does not pester its owner for attention – or for access to an electricity supply. Privacy is built in from the ground up. And as a voice phone, it shifts emphasis to spoken communication: often more efficient, and always more personal.
Designed to give you that much needed 'digital downtime'.
The MP02 can be used as a second phone that allows you to have a break from the world of digital, where everything is left behind for a while. Alternatively, many MP02 owners use it as their sole phone and combine it with a mini tablet as required, via the MP02's hotspot.
The MP02 itself doesn't get involved with emails, apps or Internet, so it provides total immunity to "hmm, I think I'll just check my phone…".
This new generation phone has a few extra tools and features compared to its predecessor – including a hardened security system, threaded text messaging with user defined dictionary, a sunlight-readable display and a bespoke, Android-based user interface quite unlike anything ever seen before. It feels very distinctive in the hand, with a solidity that isn't usually associated with mobile phones – after using it, going back to speaking into a cumbersome slab of glass feels very awkward indeed.
The MP02 is a voice phone for people who like to get things done, and done right.
Phone calls are still the most effective way to communicate but for when it's time to get online, it also provides 4G connection for a tablet or laptop; bigger screen, perhaps a physical keyboard equals better results. And it has sensible battery capacity.
A phone built to minimize distractions and encourage a healthier lifestyle, is a phone worth investing in.
Ready to order your Punkt. phone?
Call 020 8209 2700, email mobile@rcuk.com or pop into one of our three branches today. Find out more here.