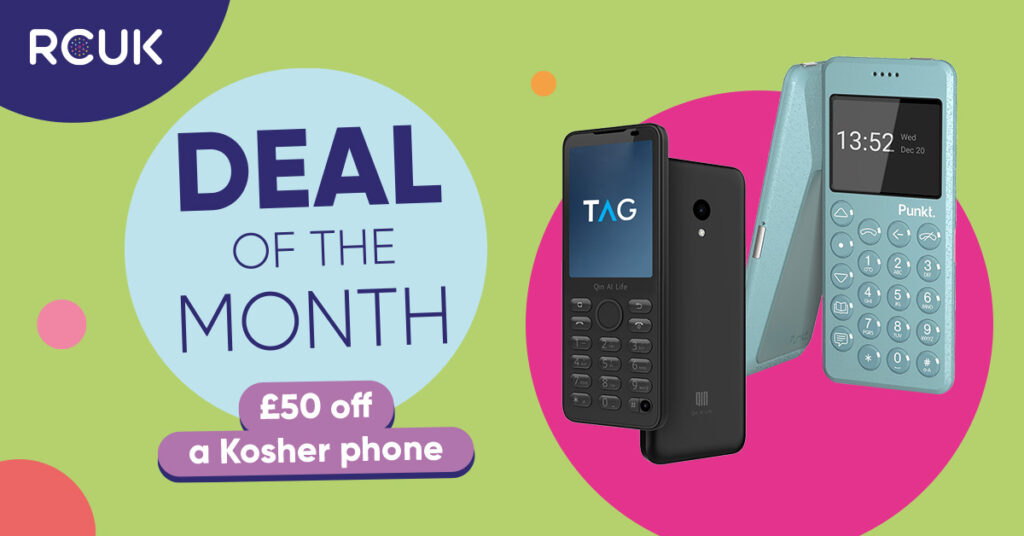 Deal of the Month is back and this time we're offering a MASSIVE £50 discount on two of our most popular Kosher phones during the month of אלול.
Don't miss your chance to claim this amazing deal from RCUK - it's not available anywhere else! Handsets are available in Talk & Text or Talk only.
No strings. No gimmicks. No contract.
Which phones are included with this Deal of the Month?
QIN F21 Pro Kosher phone
Reliable, long battery life
Android OS, USB-C charging
Easy to use, with simple push buttons
RRP £159
NOW £109

Punkt MP02 Kosher phone
With 4G USA bands
Premium Kosher device
Bluetooth 4.2 for headphones
RRP £279
NOW £229
To discuss your requirements today, call our orders hotline on 020 8209 2700

Terms and conditions

This promotion will ONLY run during the month of Elul - 28.08.22 - 25.09.22. Maximum two phones per customer, offer available in store only. Devices are available in a selection of colours.