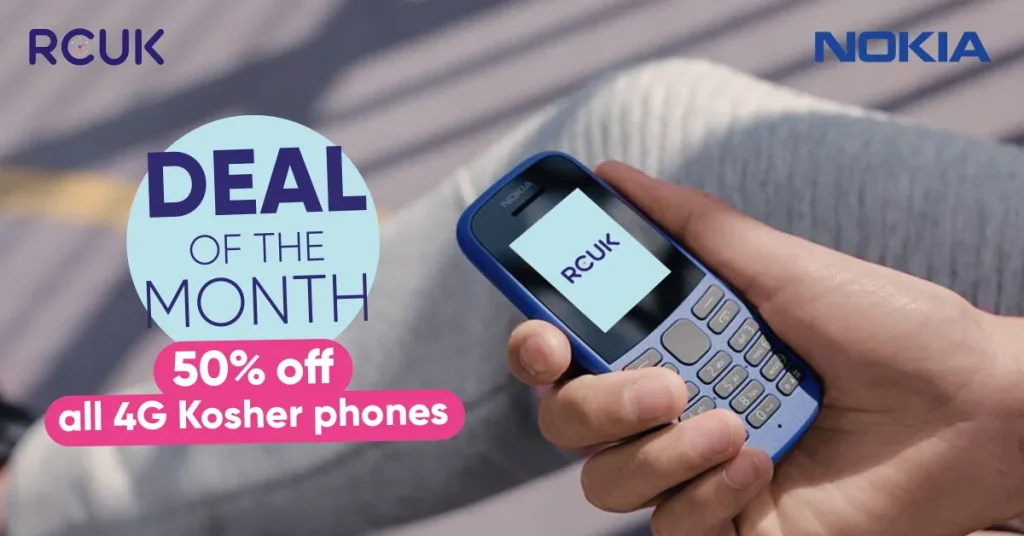 In August, during the month of Elul, we're offering a massive 50% discount on all 4G Kosher phones. Don't miss your chance to claim this amazing deal – it's not available anywhere else!

Why choose a Kosher phone?
Here at RCUK, we understand the needs of the community, so we offer a great range of Kosher phones at affordable prices. Kosher phones are modified specifically to limit their functionality to allow only calls and texts, or just calls, or only for pre-specified apps.

Phone technology is advancing all the time, so if you want a Kosher phone that is a little more up to date but still only provides access to basic features, now is a great time to look at an upgrade with our 50% off deal! Our friendly team can guide you through all the options available.

Which handset?

You can choose from a great range of 4G Kosher handsets and enjoy 50% off as part of this deal.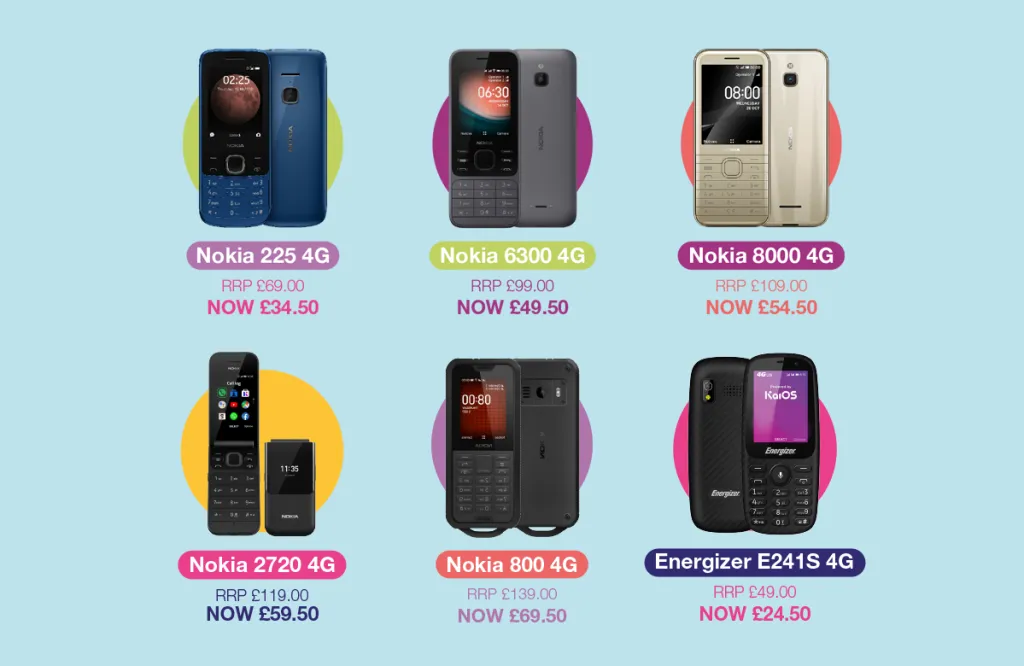 To buy now
To take advantage of our 4G Kosher phone discount during Elul, simply visit your local RCUK branch. Offer is valid in-store only.